Share

Connect

Inspire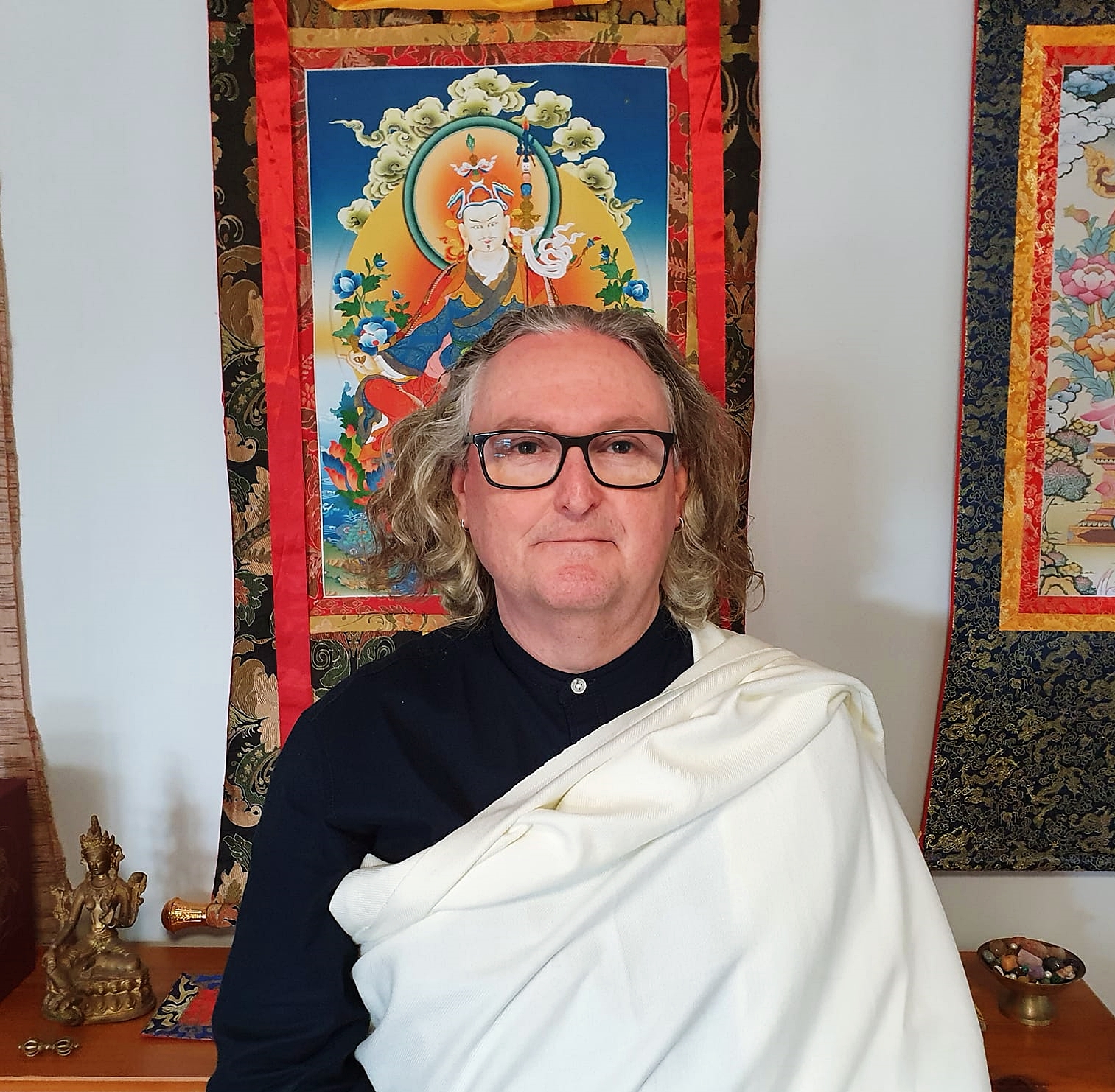 Keynote Speaker: Pema Düddul (PhD)
Pema Düddul is a queer and non-binary person and is the Buddhist Chaplain in the University of Southern Queensland's Multi-Faith Service and the Director of Jalü Buddhist Meditation Centre. Pema was authorised to teach Buddhism in the Tibetan tradition in 2006. Pema is one half of a same-sex teaching couple, a uniquely Tibetan approach to sharing the Dharma common in the Nyingma school. Pema has a doctorate (PhD) in creative writing and is an academic in writing, editing and publishing at the same Australian university where they are chaplain. Pema is ordained as a Ngakpa, the Tibetan equivalent of a non-monastic minister of religion. Here we Settle is a recent collection of Pema's contemplative poetry and Resting in Stillness is a collection of pithy advice about meditation, compassion and the true nature of mind co-authored with their partner of 17 years Jamyang Tenphel.
The Video with its raptext will give you an impression what the International Queer Buddhist Conferences (IQBC) are about. It´s about chances, open- mindedness, freedom, research, and expressing diverse lifestyles by giving talks, exhibitions, videos, and more.
The IQBC are meant to be a safe and protected space, no matter which sexuality, gender, color oder culture you belong. 
The Recordings of the IQBC 2021 are now online.
About us
After the first International Queer Buddhist Conference (IQBC) on Zoom in 2021 the need to have such gatherings, where lesbians, gays, bisexuals, trans, queers, questionings, intersex, asexuals, and other people supporting the community ('allies') can share their ideas, their thoughts, and capabilities in different subjects became very clear.
The conference is not meant to be only a platform for scientific exchange, but also a safe space for open communication, connecting, and learning from each other. Thus, IQBC solicits a wide range of contributions, also in meditation, and especially in artsy expressions, whether it is paintings, photography, film, dance and much more.
It is planned to publish photos and videos of the presentations.
We hope that the IQBC, and especially the 2nd International Queer Buddhist Conference will continue in forming a tradition of regular gatherings to foster exchange in a safe space enriched with humor, engagement, and entertainment as it is already doing with the monthly Conscious Connections of the IQBC.
As Seen In:
Queere Konferenz zog Hunderte an,
[translates to: Queer Conference attracted hundreds]
Buddhismus aktuell, 1/2022, p. 76
1st International Queer Buddhist Conference,
in: Ursache/Wirkung. Achtsamkeit, Meditation und Ethik: Meditation, Ulm, 2021, No.117, p.13