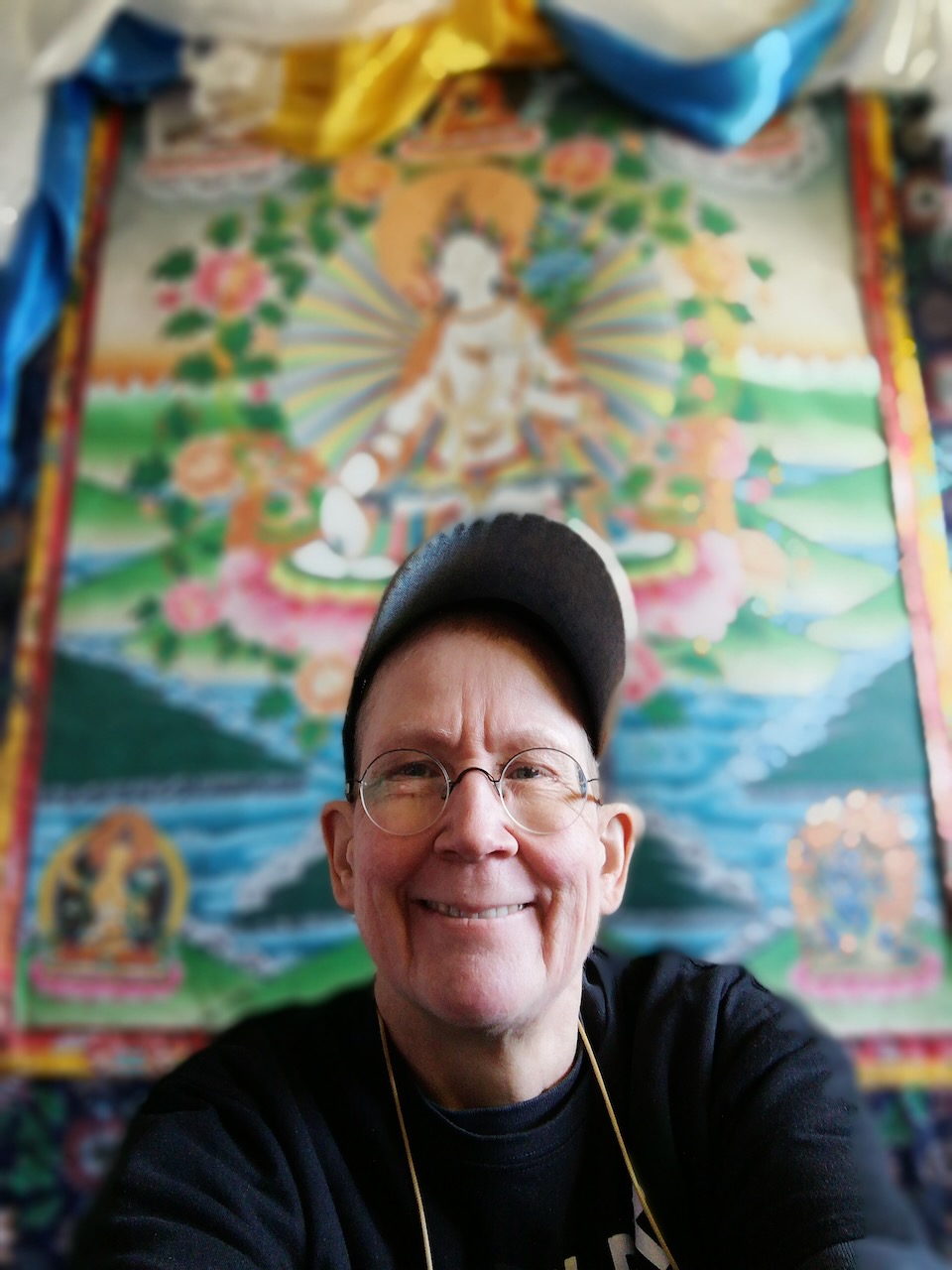 Dr. R. Jampa Wurst studied comparative religion at Freie Universität Berlin, where she earned her PhD in 1999. In her studies, she conducted field work among Tibetan Buddhist nunneries in exile India. Jampa was ordained twice with white robes in Theravada Buddhism. From 1991 – 1999 they studied at the Tibetan Centre in Hamburg the "7 Years Systematic Studies of Buddhism". They finished with a certificate and earned a small yellow hat of the Gelug tradition, so similar to a teacher/acharya, and is a coach and counsellor with own practice, https://www.drwurst.de/.
Furthermore, Jampa has held regular workshops about LGBTQQIA+ at Buddhist Conferences.
As DJ Jampa Sausage, they invented Dharma Rap, a playful medium to stir interest in education, research, Buddhist, ethics, feminism, diversity, and politics.
On the artistic side, Jampa is not only a rapper but also a painter, https://atelier.drwurst.de/. They is founder of the IQBC and currently with a global team they organizes the 2nd International Queer Buddhist Conference, https://iqbc.org.